Minnfinn reef safe marine treatment
Regular price
Sale price
$19.99 USD
Unit price
per
Sale
Sold out
DESCRIPTION
MinnFinn is based on disinfection technology used in the healthcare, medical and biotechnology industry. Unlike other treatments which can cause microbial resistance, MinnFinn breaks apart the cell walls and membranes of microbes, making it the most effective treatment on the market.
MinnFinn is an effective, safe and simple treatment for most external disease-causing parasites, fungi, and bacteria without causing harm your fish or aquarium environment.
Quick-acting and easy to use – MinnFinn treatment time is just 1 hour and no water changes are needed after dosing.
The second part to the treatment quickly neutralizes the main treatment and can be used at any time in the event of overdosing.
Effectively treats:
Ich, Oodinium, Costia, Bleaching, Flukes, Trichodina, Cryptocaryon, Red bugs, Flatworms and external bacterial and fungal infections.
Shipping & Returns

Orders over $299 ship free! We ship overnight with heat and cool packs, depending on required conditions, to ensure all products arrive safely and quickly. We will replace any DOA orders for free. Please reference our shipping policy for more information.
Care Instructions

Many of our items are live animals! Please ensure your tank is set up to sustain our beautiful products. Please always test your set up when adding new items. Any questions, do not hesitate to reach out to us.
Share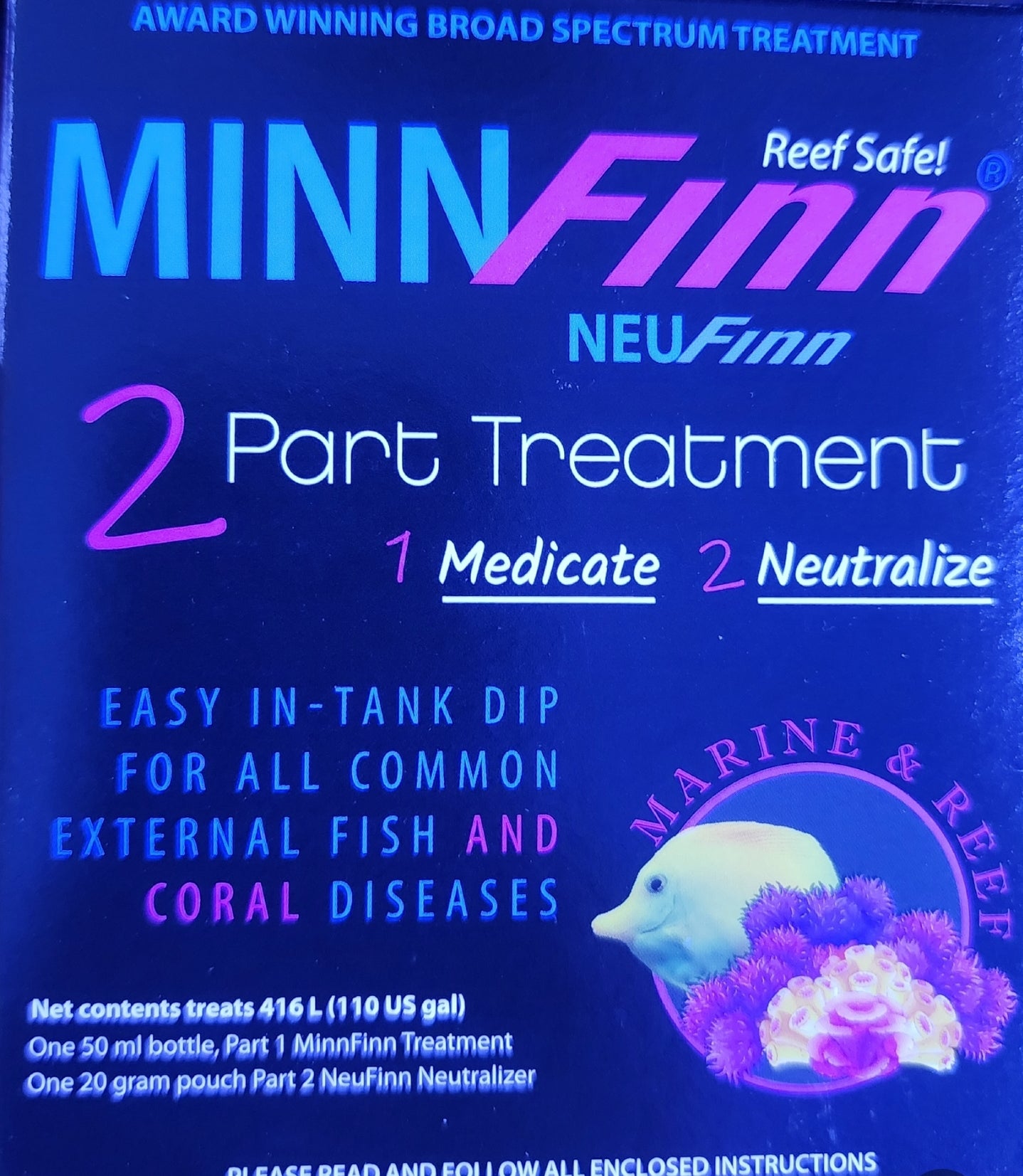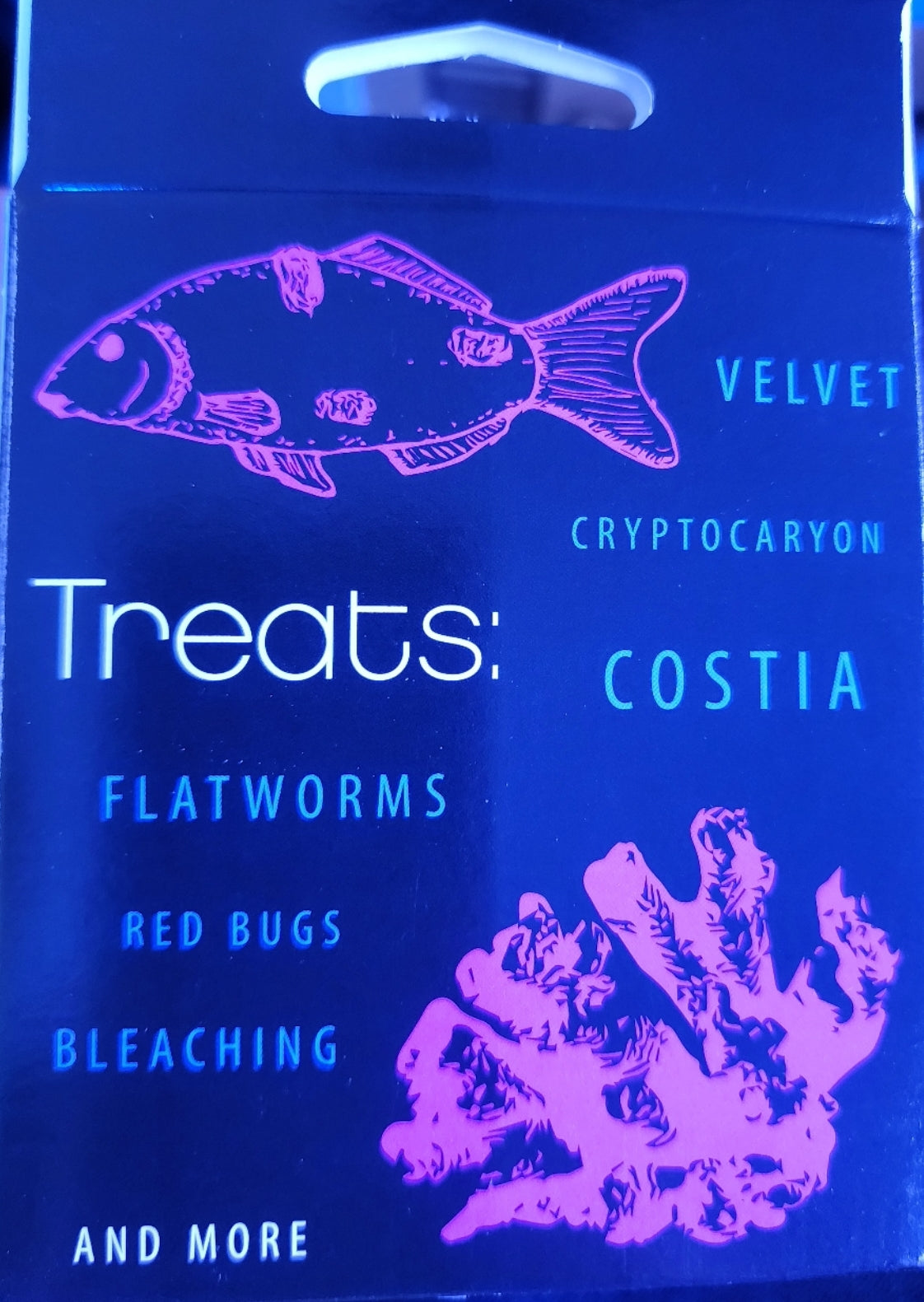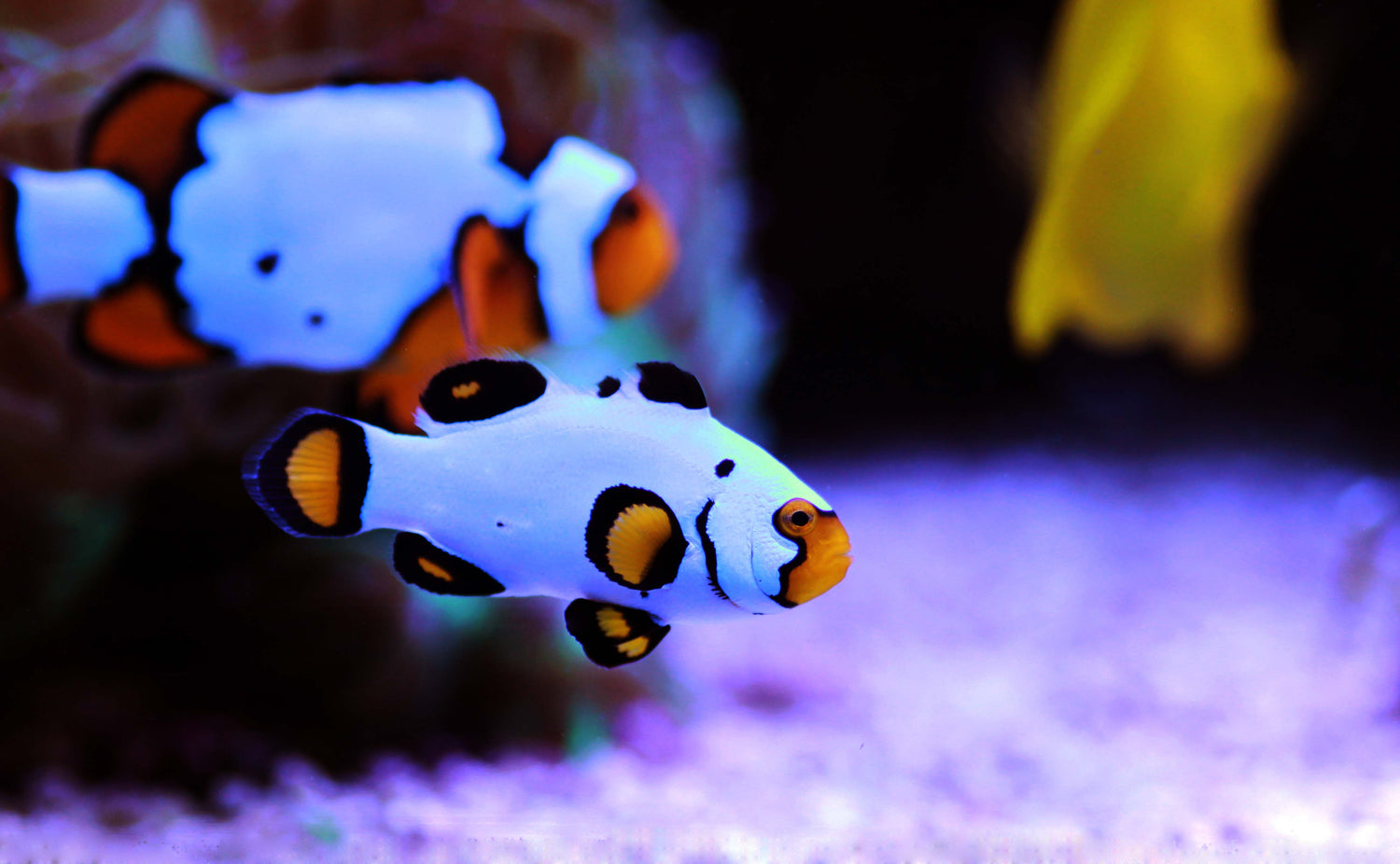 We Know Coral
With 20+ years industry experience, Shipwreck Cove Aquarium Supplies is the internet's top retailer for live coral and tropical livestock including fish, shrimp, plants, coral frags, torches, LPS, SPS and more. Guaranteed top quality, and an impressive addition to your freshwater or saltwater tank. Don't hestitate to give us a call at 760-805-6557.
Free Shipping on carts over $299

Just add items to cart and proceed to check out!